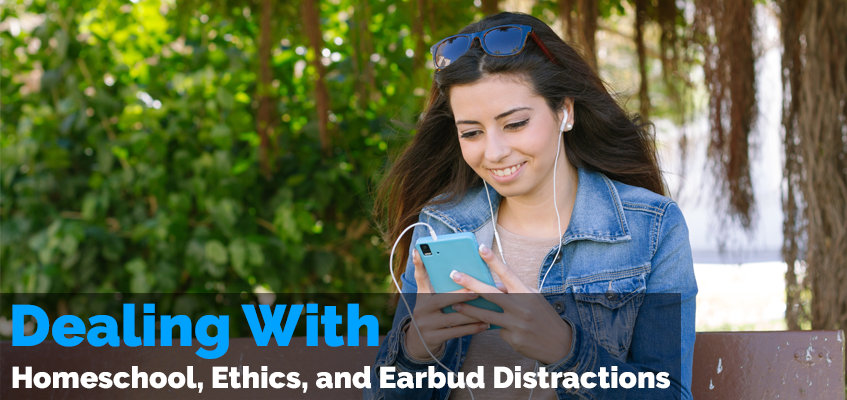 When it comes to life, teens are torn between the problems of today and the success of tomorrow. The entertainment industry is at war with parents, fighting for access to thoughts, morals, and values. A favorite song says, "Live for today because you might not get tomorrow" while a loving guardian warns "Some dream of success; others wake up and work for it." Secularized classrooms and textbooks side with the media by cluttering the young conscience with lies about family values and personal responsibilities. The fashion industry puts a "price tag" on self worth and social acceptance. The combination of these emotional intrusions cause the confused teen to question the relevance of work, family, religion, education, and government – the exact institutions which have betrayed today's pessimistic youth.
Thus, teens retreat from a world of emotional and mental turmoil into a narcissistic world of instant gratification through social media via smartphones, tablets, laptops, and earbuds. The latter provides a distraction from the bombardment of the former, an immediate sense of relief associated with acceptance among like-minded peers, each attempting to compensate for disappointments with self and/or "untrusted" adults who place expectations higher than young adults care to reach. Dreams, goals, and plans are either lost amidst daily routines of school, homework, extracurricular activities, chores, hobbies, and downtime, or stolen by the reality of the rapid deterioration of our culture.
Parents who pull their children out of government schools rightly do so to address the aforementioned issues. A few families enroll their children into private schools, naively thinking that a "non-public school" will "fix" their youth, or at least fortify them against a corrupt and perverse society that openly attacks and penetrates young minds. Unfortunately, many schools of choice seem to replicate the negative components of public schools: thick textbooks, hectic schedules, and even bullies. Parents are left with the same challenge of helping teens and tweens to focus on things that really matter: love, commitment, honesty, responsibility, and other positive traits.
A great quantity of homeschool packages are little better, offering options, such as sectarian curriculum and one-on-one interaction with parents. Yet, homeschool families still deal with the onslaught of beliefs and ideas traveling through smartphones, tablets, laptops, and earbuds, which dominate adolescent attention, even that of homeschoolers, for as much as six hours a day! This is reality.  It is where kids live…and it is here to stay simply because teenagers like, want, and "require" a significant amount of interaction with peers and/or peer-practiced activities e.g. listening to music, texting, calling, or "hanging out".
Paradigm Accelerated Curriculum offers a solution to help address the difficult problems mentioned in the previous paragraphs. As a team of former homeschool students and parents, we understand your concerns because we have been there. It is clear that three things are here to stay: the failure of public school, the influence of technology, and the need for quality education. PAC resolves all three issues within a virtue-laced curriculum designed to build strong moral character with solid academics. Together, parents and students benefit from an individualized learning approach that allows students to complete courses as slowly as needed or as rapidly as desired… with minimum teacher oversight! Students may choose the best format for their learning style: soft-cover workbooks with bite-sized lessons, digital download versions transferable to smartphones and tablets, and audio-enhanced learning. Why choose between academics, ethics, and earbuds when students can have it all?