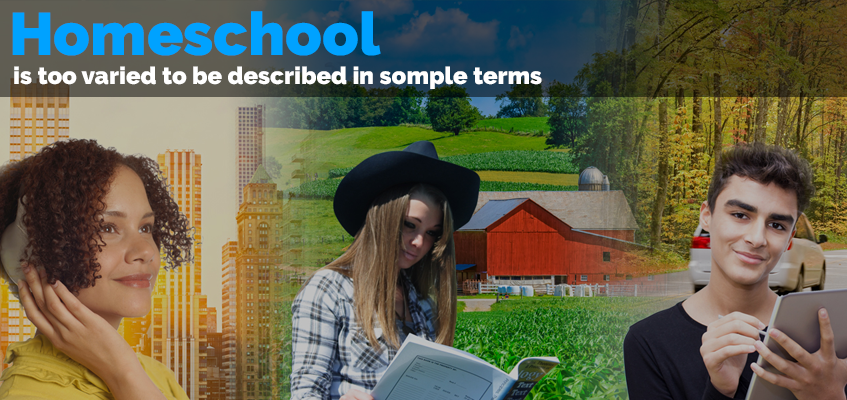 Urban children experience homeschool distinctively different than do rural families.  Both cohorts are beneficiaries of quality education.  Children in high-rise apartment complexes may study with standard hardback books at kitchen tables while mom provides oversight.  Or they may recline on couches while pecking on tablets and laptops to complete online courses.  Periodic trips to museums, parks, zoos, and art galleries may embellish studies.  Rural children may do the same, but distance and time are limiting factors.
However, rural families have exquisite opportunities seldom experienced by city-dwellers.  During a recent interview with a rural Texas homeschool family, I discovered some amazingly creative ways rural parents are providing absolutely rich academic and social experiences for their children. My interview consisted of several days of on-sight observation and conversations with parents and children.  During the process, I watched children gather eggs, feed goats, chickens, and cattle, and chop weeds in an organic garden.  Periodically, older children (around age 9), hoisted siblings on hips and relieved mom of several minutes of childcare in order to make homemade bread or biscuits from scratch…no packaged foods.
However, mom somehow managed to give undivided attention to her four children as they learned to read phonetically, compute mathematics (addition, subtraction, division, and multiplication), and recite long passages from Scripture or poetry books.  Weekly piano lessons, recitals, and art classes were provided to enrich the children's cultural awareness and skills.  A nine-year-old boy was competently snapping photographs of birds, bugs, flowers, and sunsets. He proudly showed me his beautiful collection of pictures taken on the family farm and during field trips with his parents or homeschool support group.
It all began when the mother delivered her children at home with the aid of a mid-wife.  Dad assisted while the two mothers-in-law took care of the domestic issues (and other children during the birth of their siblings).  The home birth process seemed to be a natural event for the family, which had observed nature taking care of reproduction cycles with roosters and hens, bulls and cows, and billy goats and nannies.  Barnyard copulation was a common observation for the children.  The seeding and birthing of animals and siblings was understood to be God's way of replenishing the earth.  In fact, the children were obviously at-ease talking about the rooster chasing his hens to fertilize eggs.  One precocious child said, "That is how we get big orange yokes in our eggs."
An obvious positive quality of both urban and rural homeschooled children is their comfort level while in the presence of adults.  Talking with grown-ups is natural and easy.  The children, especially teenagers, seemed completely comfortable engaging in dialog consisting of multi-syllable words and complex sentences.  One-line utterances were rare.  Facial expressions and hand gestures were animated and voice inflections varied according to the emotional content of the conversation.  Any astute observer readily understands that homeschool children are actually more engaged in social skills than many children who attend public schools.
Availability of the internet augments learning in both rural and urban settings. Children in both camps are skilled and competent while searching the internet for information on topics such as geography, weather, or history.  Critics of homeschooling are without legitimate excuse.  Parent-trained children in either urban or rural settings are receiving top-notch academics while learning how to live with purpose.