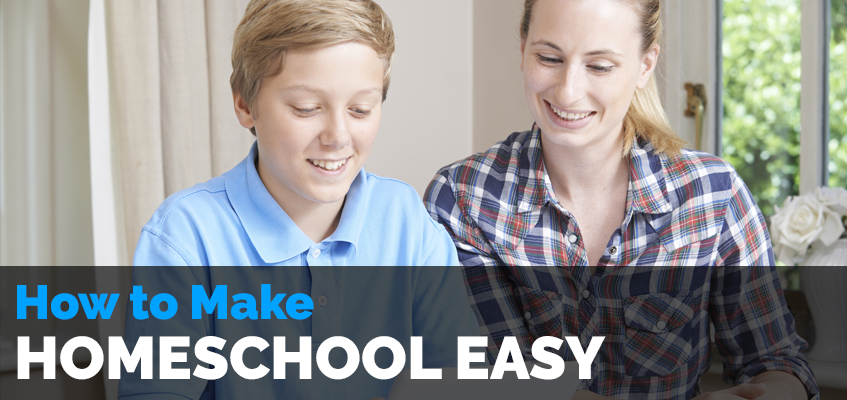 Most parents can state the reasons they homeschool their children: avoidance of negative experiences associated with public school, such as bullies, secularism, under-delivering teachers, peer pressure, classroom drama, etc.  Even though such reasons are valid, the primary reason some parents home-educate is to assume responsibility for teaching their children not only solid academics, but also a core set of values and life principles that will guide wise decisions.  Other reasons include parental desire:
to prepare students with noble character,
to guide children toward a fulfilling life purpose,
to be dream builders,
to equip students for a career and/or college entrance,
to fortify students against negative energy drains exhibited by peers, media, and teachers,
to meet special academic, spiritual, physical and emotional needs
to whet students' appetites for knowledge, understanding, and wisdom.
Parents who home-educate effectively keep their purpose in focus day-by-day.  Every Paradigm Accelerated Curriculum lesson is implemented with those same purposes in mind.  That priority prevents homeschool experiences from becoming mundane or meaningless to students and parents.  That is why selection of specific curriculum for each student is critical.  Students who do well in homeschool identify with and relate well to their academic prescriptions.  Before we discuss curriculum options, let's address several major parental concerns about homeschooling.
RELIEVE YOUR CONCERNS
Parents who consider homeschool usually consider several basic issues.  Let's look at the most common:
Finances:   Homeschool is usually less expensive than attendance at "free" public schools which charge book, lab, uniform, and activity fees.  Moreover, transportation to and from the local campus can run up huge expenses for gasoline, insurance, vehicle payments, and parking permits. Curriculum options for homeschoolers are less expensive than the combination of expenses related to involvement in local public schools.  Availability of multiple curriculum sources enables parents to shop around to purchase affordable educational materials online, through homeschool co-operatives, and homeschool conferences. Another big savings is avoidance of designer clothes which students feel compelled to wear to avoid ridicule and teasing from insensitive peers.
Parental competence:   Most parents/proctors can home-educate effectively with available individualized curriculum designed for application with minimum adult involvement. Quality curriculum is available in print format for application at desks, tables, or study carrels, or in digital format applicable on personal computers, smartphones, tablets, or laptops. The main role of parents/proctors is to prescribe and supervise the time and place where lessons and quizzes are completed.
Accreditation:  Most parents falsely assume that students must earn a diploma from an accredited school or curriculum in order to enroll in college or military service.  Accreditation is basically a voluntary badge of academic recognition.  It is more for prestige than necessity, except if the student plans to transfer back to public school or enroll in a college that specifically stipulates that the diploma be issued from an accredited school. Curriculum is not accredited.  However, accredited schools must use curriculum recognized by the accrediting organization. Most home-educated students are not affected by accreditation.  The main requirements for entering college or military service pertain to SAT, ACT, or ASVAB test scores and a transcript that includes prerequisite courses stipulated by specific colleges.  (Common required courses discussed later). Read our article on accreditation.
Social skills: One of the biggest myths associated with homeschooling is the unfounded belief that homeschool students are not equipped with adequate communication and social skills.  The opposite is usually true.  Children who spend days, weeks, months, and years talking with adults and siblings at home are comfortable talking with and listening to people of all ages.  Students who spend most of their time talking primarily with classroom peers are usually awkward when asked to communicate with adults, prospective employers, or college recruiters. Most homeschool students are involved with church and/or other organizations which encourage students to exchange ideas, values, and opinions not only with peers, but with adults of all ages.
College entrance:  Homeschool students who aspire to enter college are usually equipped to pass college entrance exams.  They need only the following: diploma (or equivalent: GED), acceptable SAT/ACT score, academic transcript with prerequisites established by the college of intended enrollment, an application, adequate finances, and employability skills.
UNDERSTAND THE BASICS
The best system for your family:  The beauty of homeschooling is the option to select the best learning system and curriculum that fits your family.  Some parents are well suited and comfortable teaching courses; other parents prefer to assign educational material that encourages and allows students to self-direct their daily studies.  Some parents are comfortable handling records, teaching lessons, and coordinating activities with local homeschool support groups.  Other parents prefer to delegate and/or hire other adults to take care of academic prescriptions, procurement of curriculum, and maintaining academic records.
Homeschool parents have two basic record-keeping options:
Do it yourself: handle all responsibilities, or
Pay an organization or individual to handle academics, records, transcript, diploma.
Some parents handle academic responsibilities one year, and during other years hire an outside person/organization, depending on unique family circumstances and/or academic competencies of the parent and/or students regarding specific courses.  Outside organizations charge various fees, depending on the scope of for-pay services, such as diagnosing and prescribing academics, maintaining report cards, grading lessons, tutoring students, guiding the graduate to enter college, etc.  Most cities and/or states host homeschool support groups and/organizations that can provide information on options available to families.  Simply Google "Homeschool support groups in…. (list the city and state)."  Many also provide practical "how to" information for new homeschooling families.  Keep in mind, what works for one family may be inadequate for your family.  Do your homework regarding your child's temperament, dreams, talents, personality, and academic competencies (in math, science, reading, etc), and consider your own family responsibilities with other children, your knowledge of math, science, English, etc, and how well you can guide your student(s) through textbooks and/or other forms of academic material.
Selection of curriculum:  Choosing the right curriculum is critical!  Some students learn well by listening to teachers.  Other students learn well when allowed to complete lessons independently as rapidly as desired or as slowly as needed to earn transcript credit.  Many parents who are considering homeschooling incorrectly assume that they must teach each student face-to-face for three to four hours daily.  Most students who have been exposed to classroom-based learning operate on the assumption that students must wait on an adult to provide information via lectures and textbooks, and that the teacher will control time and academic content. However, the availability of electronic devices and curriculum designed for independent studies create a wide variety of available options to families.   Here are several options to consider:
Individualized curriculum is defined as courses which enable students to work basically independent of parents.  Such curriculum can be print, video, CD-Rom, digital downloads, or interactive online.
Eclectic curriculum is defined as learning from projects, practical experiences, lectures, online presentations, videos, hardback textbooks, interactive internet applications, mom, dad, co-op classes, other homeschool parents, travel, etc.  Parents who prefer the eclectic approach are usually "big on experience" and "little on structure."  Some parents use the eclectic approach for a specific child and/or for a specific period of time.  Then, adopt a more structured approach for other children.  The disadvantage is that the students may acquire a careless attitude about learning, and records are often incomplete.  Students of the eclectic approach often do not know whether they are freshmen, sophomores, juniors, or seniors.  However, some parents contend that grade designations are not as important as acquisition of academic competencies needed for enrollment in college, chasing a dream, or starting a career.
Hard-back curriculum is defined as traditional paper-based school textbooks designed for application in lock-step classrooms by educators who teach daily lesson plans for 180 school days per year.  Most public and private schools operate with hard-back textbooks that include essential academic elements prescribed by state education agencies.  Parents who choose to use hard-back books are obligated to plan and teach academics face-to-face and/or by assignment, then grade the student's academic work.  Students are "tied" to the teacher's daily, weekly, monthly, or annual schedule, and can complete courses only as scheduled by the teacher.  Families with children of multiple ages/grades/competencies face a daunting task of coordinating and maintaining daily lessons with high quality.  Moreover, many children, especially teenagers, chafe at the idea that they must wait on mom to teach academic lessons.  Perhaps the biggest liability associated with hard-back books is the "load" they place on already-loaded mothers.
Science labs are usually required by public schools and by some colleges.  However, the absence or presence of high school science lab experiences is almost insignificant for most students.  The exception pertains to students who aspire toward careers such as biology, medicine, or engineering.  Science labs for home schooling families are available for purchase from sources listed on the internet.  Many home schooling parents design and conduct experiments with household items obtained at local stores: salt, balloons, thermometers, rain gauges, magnets, soda, tire pumps, levels, etc.  Rural families usually have access to chickens, cattle, gardens, etc from which to observe life cycles, irrigation, gestation periods, birthing, etc.  Students should maintain a written/visual record of lab observations.
Secular or sectarian curriculum choices abound.  Most school books are either secular or sectarian (religious), although a third category of values/virtues-based materials constitutes a "happy medium" for many parents who dislike either extreme of secular or "preachy" academic textbooks.  Parents must decide which type of instruction they prefer for their children.  Most curriculum used in homes is sectarian.  However, many parents prefer to use a combination of secular, sectarian, and/or values based materials.  Popular sectarian materials are available from such publishers as Accelerated Christian Education, A'Beka Books, Bob Jones, Rod and Staff, and Alpha-Omega.  Paradigm Accelerated Curriculum and Responsive Education Solutions are based on Judeo-Christian principles, but are not overtly sectarian; they are acceptable to audiences which prefer sectarian materials, and by customers who desire value-based, but not overtly sectarian courses.  Paradigm and Responsive courses are unique in that they are applied in both sectarian and secular communities. Check out samples of Paradigm Accelerated Curriculum.
Distance/virtual learning  availability on electronic devices enables parents to access curriculum delivered via audio-enhanced CDs, videos, or live-streaming on personal computers, smartphones, and tablets.  These electronic options provide practical means by which to complete courses in lock-step, eclectic, and/or systemic-delivered format.  Electronically-delivered courses are available as stand-alone courses, or with companion record-keeping services.
Special attributes/needs of students of students should be paramount in parental selection of curriculum.  Special needs of students (hearing, vision, physical issues, etc.) * should be considered, as well as * motivational gifts, interests, and talents of each student (administration, teaching, domestic skills, voice, art, dance, mechanics, technology, etc).  Moreover, personality temperaments (choleric, melancholy, phlegmatic, sanguine) play an important role in how students respond to specific forms of instruction.  Other factors include parental * interests, schedules, home situations, motivational gifts, education, and administrative skills.

As students get older, they begin to formulate career dreams and personal goals that affect personal initiative and interests in courses and the manner (venue) in which content is learned.  Puberty affects students' interests: what engaged a ten-year-old will often be replaced when hormones begin to surge.  The chemical change that initiates puberty also affects the way teenagers perceive and assimilate information.  Therefore, parents are wise to be attentive to students' learning styles at various ages, and be flexible to provide curriculum delivery options that accommodate changes in social interests and curriculum delivery formats (print, lecture, electronic, audio-enhanced).
Transcript Planners should be implemented as soon as a student begins any high school level course, that student becomes a high school student, and needs a transcript planner (a roadmap of courses needed to earn a diploma).  Following are typical high school courses needed/required for a diploma:
Four credits in English
Four credits in Social Studies (American History, World History, Geography, Economics, Government.)
Three/four credits in math (Algebra I & II, Geometry, General/Business Math)
Three/four credits in science (Physical Science, Basic Chemistry, Conceptual Physics, Biology, Human anatomy)
Electives: instrumental music, voice, home economics, art, speech, etc
Practical experiences for credit (ranch, farm, home management, business)
Standard Requirements: 22 credits for diploma/26 for college preparatory.
Parents, along with the student, should identify and list on the Transcript planner each course to be completed for the diploma. Then, proctors and parents should plan when each course will be started and completed.  Completed courses with earned credit should be transferred to the student's transcript.
An annual Academic Contract is a practical tool that parents can use to guide students through daily academics of courses listed on the Transcript Planner.  Students and parents select a target date for completion of each prescribed course listed on the Transcript Planner, and enter the target date on the Academic Contract.  Then, the student and parent calculate how many pages of academic content (including quizzes and tests) must be completed each day in order to meet the target completion date.  This practical process helps the student and parents maintain a reasonable daily academic schedule.
Another helpful tool is the Daily Academic Goal Chart.  This simple chart is used by the student (and monitored by the parents) to plan and complete the daily quota of pages listed on the Academic Contract for each course.  A new Goal Chart is issued each Friday afternoon to help the student plan his/her academic work for the following week.  After completing each daily prescription, the student marks a diagonal line through the completed pages, and enters the page numbers to be completed the next day.
The Transcript Planner, Academic Contract, and Daily Goal chart can be maintained in a three-ring binder for easy access by students, proctors, and parents (who should check the student's daily progress).  Note: Parents who select Paradigm Accelerated Curriculum can find these administrative forms with instructions at the back of the Teacher's Resource Kit (TRK) for each course.
CREATE THE HOME SCHOOL SETTING
Establish a specific place for each student to complete academics.  Some students prefer a couch, desk, table, or room…or combination thereof.
Establish a daily routine that allows scheduling for parents and students.  Morning hours are usually best for most students.  However, parental work schedules and students' bio-schedule should be considered (daily and monthly times of peak efficiency).  Usually three to four hours each day are adequate for students to complete daily academic assignments.
Avoid distractions (proximity to windows, media, conversations, visitors, pets, etc). However, keep in mind that many teenagers prefer some sort of background noise/music.
Create pleasantness, comfort, peace, enjoyment, joy…avoid stressful environment and confrontations.  Parents should make adjustments in student behavior and/or home conditions as needed to maximize student's academic progress toward completion of prescribed goals.
USE INCENTIVES TO MOTIVATE STUDENTS AND REDUCE PARENTAL INVOLVEMENT
Define and monitor student access to media: phones, computer, TV, videos, games
Build-in students' interests: electives, classes, horseback riding, self defense, shopping trips with friends, electronic devices, concerts, games, etc. (Note: academic transcript credits can be earned by participating in such activities as home management, farm and ranch responsibilities, bowling, swimming, auto mechanics, landscaping, etc. by keeping track of time and projects based on the formula of ½ transcript credit for 45 minutes per day/session times 176 sessions.)  Keep records.
Identify short term/long term interests (hourly, daily, weekly, monthly, annually)
Keep the homeschool program positive…even fun, enjoyable and exciting by frequent references to incentives and rewards for completion of academic goals before or by target dates.
Some long-term incentives are:  vacations or visits to preferred places, acquisition of a special item, such as a horse, music instrument, bicycle, suit of clothes, four-wheeler, or smartphone.  Short term incentives may be a relaxed go-to-bed schedule, phone or face-to-face visits with peers, personal reading time, adjusted time with pets or hobby, educational and entertainment apps such as Evernote, Wikipedia, Clumsy Birds, Fruit Ninja, Juicy Cubes, Temple Run, Tiny Tower, Jetpack Joyride, Candy Crushers, etc.  Incentives serve as self-motivational tools that reduce parental time monitoring and motivating student focus on academics.  Incentives are an especially practical means of helping teenagers learn to self-direct choices about time management and priorities.  Proctors should review all digital incentives to ascertain compliance with family values.