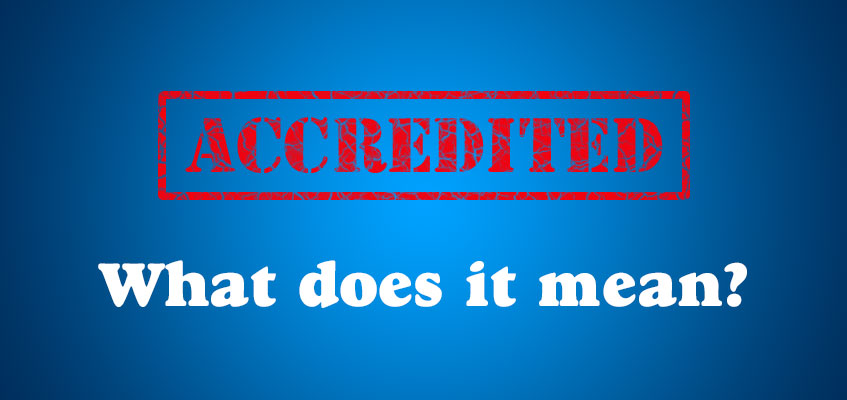 Accreditation is a term used to validate an educational program.  Accrediting agencies charge fees for evaluating and monitoring schools that advertise as being "Accredited."  Evaluation involves such items as staff credentials, campus resources, professional training, curriculum, finances, facilities, etc.  Most states require campus accreditation in-order-to qualify for state-funded vouchers, scholarships, and tuition tax credits.  Ironically, most underserving public schools are accredited by their own state agencies.  Therefore, "accredited" does not necessarily reflect quality.  Parents are better served by inquiring about specific campus programs that have the potential for addressing parental concerns.
Curriculum and curriculum providers are NOT accredited; however, schools that seek accreditation are required to use curriculum that includes substantial academics leading toward a diploma, according to the standards of any given state.
So, is Paradigm Accelerated Curriculum accredited? No. However, it is used in schools and institutions that are accredited.
PAC Courses can be viewed here along with samples of the curriculum and the scope and sequence for each course.